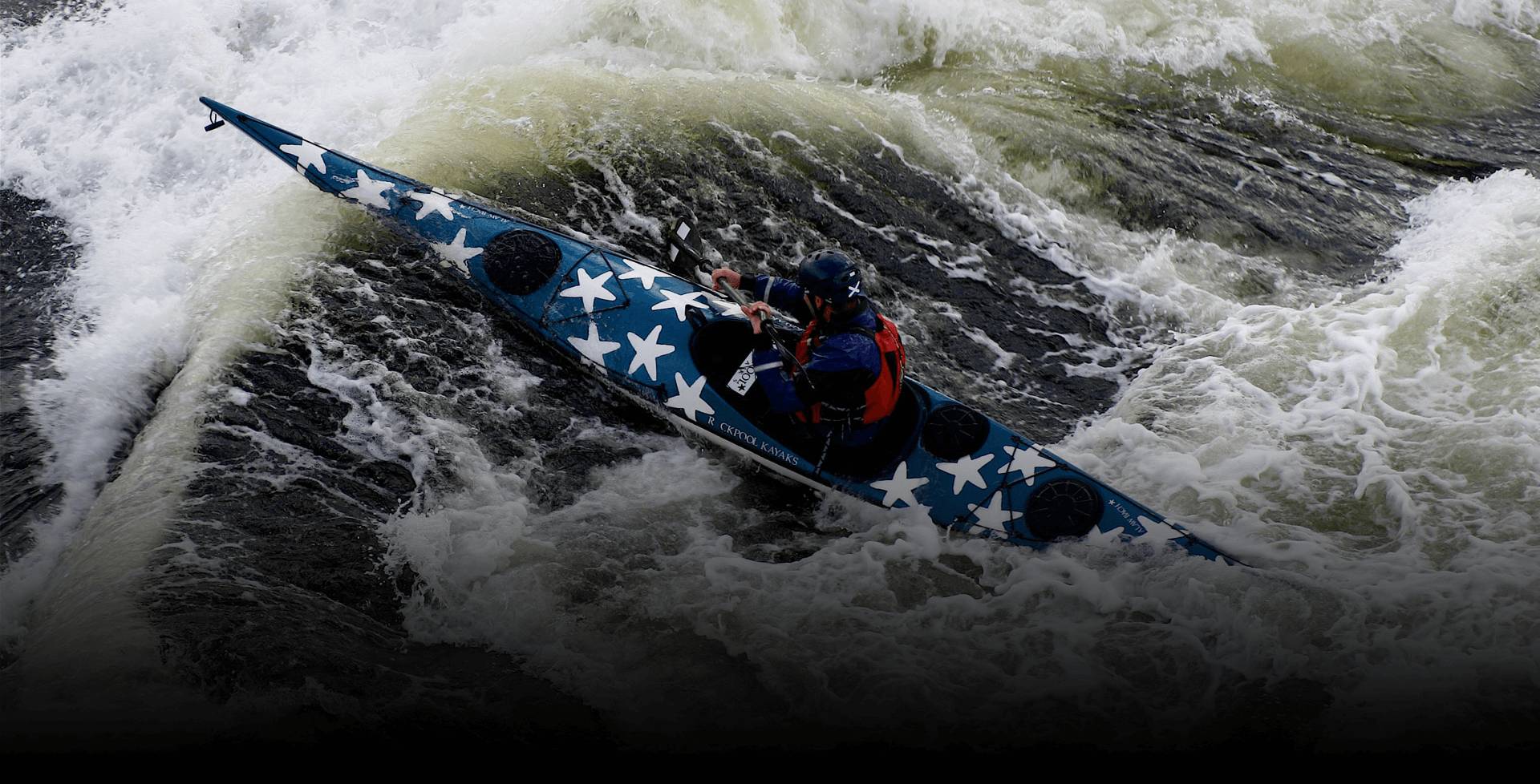 30 Years of Kayaking Experience
Over 30 Years of Kayaking Experience

Cutting-Edge, High-Performance
Sea Kayaks
To the Inuit, Nanuq was the boss polar bear. To shamans, the dancing bear was the transition between human beings on earth and the spirit of those who have gone on or are far away. Our adoption of Nanuq and the dancing bear represents our homage to Inuit culture and the Greenland-style boats, paddles, and gear they created.

BOAT REPAIR AND REFINISHING
Expanding our boat repair services;  we can and do service and repair kayaks that are polyurethane, fiberglass and/or carbon-kevlar in construction.  If you want us to do some work, the best is to send photos of your boat or bring it by so we can see it and recommend what, if anything, should be done.
Product Deliveries Impacted By Covid and Demand
As you may know Covid-19 has seriously impacted the timing of deliveries from domestic and abroad. Our suppliers are doing their best to keep up with a surge in demand for outdoor products generally and kayaks and gear in particular. We urge you all to give yourself maximum lead time, up to four months, between ordering products and expected delivery. This extends to ALL products, from custom made paddle suits to ordinary pfd. Our inventory changes daily so call us and make sure and order now for Fall/Winter.
Designed for the intermediate/advanced paddler. A unique design, stepping away from the traditional look of a British sea, kayak into a class by itself. Speed, handling, stability, and carrying capacity blended into a unique whole. Available in 18 feet, 16 feet, and reduced volume.
A refreshing combination of stability, speed, and responsive handling. Amazing maneuverability while maintaining speed. Volume in the nose and tail above the waterline has been increased to smooth the ride in the surf.
GREENLAND T and TOC by REBEL
A classic, slightly-higher-volume version of the Ilaga, able to carry both a larger passenger and more gear whilst offering the characteristics of a classic Inuit kayak. The T comes with a standard keyhole cockpit, and the TOC comes with an ocean cockpit.